Psychological and well-being services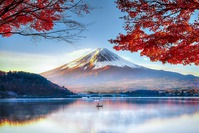 This is the page of the psychologist Katja Koivisto based in Finland. I am offering one-to-one meetings in Turku center or online (85 euros / 45 min or 105 euros / 60 min). I am also offering services for communities and groups of people (breathwork groups, singing bowl group for relaxation, self-compassion groups, information on coping and thriving at work and at home).
My strengths lie on combining Buddhist mind theory with psychological insights. My orientation in Buddhism is mostly philosophical and pragmatic (not religious) and I value the Buddhist theory of the mind and its functions. I treat the person as a whole considering the mind as well as the body.
For me living in an environmentally sustainable way is important and our discussions and Your emotions may concern also these matters.